Free Vegetarian Recipes YOU can
Make Everyday
... It's Whats' for Dinner ...
You arrived here looking for free vegetarian recipes and that's exactly what you get when you subscribe to our e-newsletter "What's for Dinner?"
You'll never have to think very hard about what to make your family for dinner again. Just open your e-mail inbox and check out the latest issue of our newsletter!
Sign up to receive "What's for Dinner?" and you will be first in line to receive:
- quick and easy vegetarian recipes that anyone can make
- free vegetarian meal ideas and meal planning tools
- the latest updates, articles and recipes available on TSV
- cooking tips, suggestions and product recommendations
- vegetarian nutrition advice and balanced, healthy eating tips
- our picks for Recipe of the Month from across the web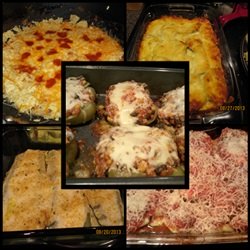 As a thank you for subscribing, you get a complementary recipe ebook containing our most popular vegetarian recipes that are currently posted on The Savory Vegetarian, plus a few more that aren't.
Maybe you are only considering the possibility of becoming a vegetarian and you aren't sure that our newsletter will be of value to you?
We include lots interesting facts and information about vegetarianism that will help you decide if this type of lifestyle is right for you.
You'll get access to tons of great vegetarian resources we don't include on the site, helpful interviews, articles and simple delicious recipes that will help make your transition an easy one.
Want to Know What's for Dinner?
Sign up to find out!
Click here to Browse Free Vegetarian Recipes on The Savory Vegetarian
Home | Free Vegetarian Recipes Newsletter