Vegetarian Easy Mexican Recipes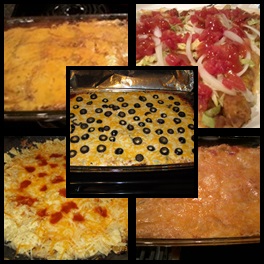 Add some flare to your cooking with these easy Mexican recipes and Tex-Mex inspired meals.
Aaron and I both love Mexican food and when we're in the mood for it, we break out our favorite Mexican recipes. Everything you find here is easy to make and about as foolproof as you can get.
You'll find everything from easy Mexican casserole recipes to Mexican inspired vegetarian lasagna, vegetable enchiladas and so much more.
Since this is one of our favorite types of food, we update this page often with new recipes and tips so don't forget to bookmark it so you can find your way back. Also, subscribe to our blog to be notified when we add new vegetarian recipes and meal ideas.
Don't see the recipe you're looking for? Drop us a line and let us know. There's a lot more to come and we are always open to comments and suggestions. What you want to see more of?
Deliciously Easy Vegetarian Mexican Recipes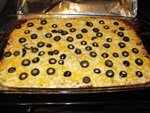 This is the ultimate easy Mexican lasagna recipe. It's loaded with creamy, cheesy goodness that the whole family will love. Layer it in a large dish and bake it in the oven or do it in the crock pot for a one dish meal that will blow everyone away.
---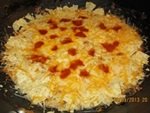 You can have this deliciously easy Mexican casserole skillet prepped, cooked and on the table in 30 minutes or less. It's the perfect recipe for busy parents, and the kids will love it. Crumble your favorite tortilla chips on top and serve with a dollup of sour cream and a little salsa.
---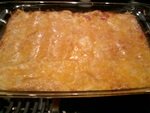 I made these creamy spinach enchiladas after enjoying a similar dish at our favorite Mexican restaurant not too long ago. They turned out delicious despite the fact that they contain only a handful of ingredients. Make them with fresh or frozen spinach, your favorite shredded cheese or queso and some rotel to top it off and you're all set.
---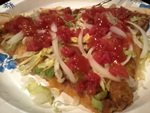 This Mexican pizza recipe is one of our favorites to make when the nieces and nephews come over. It's essentially a burrito (or taco) in pizza form and kids absolutely love it. Top with canned or homemade re-fried beans, shredded lettuce, and your favorite taco toppings.
---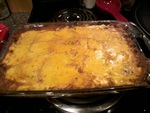 This is one of those versatile recipes you can enjoy so many different ways. Eat it with a fork, scoop it with chips, use it as a topping for homemade nachos or roll it up in a tortilla for a creamy, cheesy burrito the whole family will love. The possibilities are limited only by your imagination. The leftovers from this Mexican casserole never go to waste.
---
Back to top of Easy Mexican Recipes
Home | Easy Mexican Recipes