These Simple Spinach Enchiladas are Quick to make and Wonderfully Creamy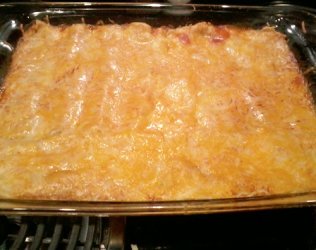 Simple and savory spinach enchiladas make for a quick and easy family size meal.
It is so easy to make and it turns out creamy and so delicious.
No matter what ingredients you use, these enchiladas turn out fantastic every time you make them.
I've gone from flour tortillas to white corn tortillas and full fat ingredients to using fat free ricotta and light sour cream and let me tell you... these are absolutely wonderful any way you make them.
For no guilt enchiladas, use corn tortillas, fat free ricotta cheese and light sour cream. You can have two for less than 300 calories!
Smooth & Creamy Spinach Enchiladas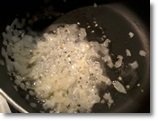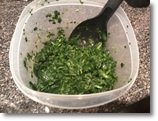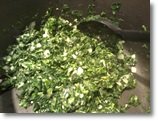 What You'll Need: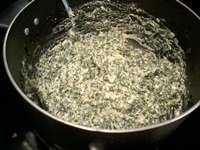 1 16 oz bag frozen chopped spinach, thawed and squeezed dry
2 tbsp butter
1/2 c light sour cream
2 tsp minced garlic
1 c ricotta cheese
2 c shredded monterey jack cheese
1 can enchilada sauce
1 small onion, chopped
10 small flour tortillas
Instructions:
Preheat the oven to 375 degrees.


Melt the butter in a saucepan over medium heat. Toss in the chopped onion and minced garlic. Cook for about 5 minutes.



Add the spinach and cook for 5 more minutes. Remove from heat and stir in the ricotta cheese, 1 cup of monterey jack and sour cream.


Spoon 1/4 c of the spinach mixture down the center of each tortilla. Roll up and place seam sides down in a large greased baking dish.


Top with enchilada sauce and the rest of the shredded cheese and bake for about 20 minutes until the sauce is bubbly and the cheese is completely melted.
Yield: 10 servings
Nutrition Facts:
272 calories, 9g fat, 33g carbohydrates, 13g protein
Recipe Tip:
You can thaw your spinach under running water if you throw it into a small mesh strainer. I generally use a paper towel or the bottom of a measuring cup to press the spinach into the strainer after it's thawed... an easy way to squeeze all the excess moisture out before adding it to your enchiladas.
---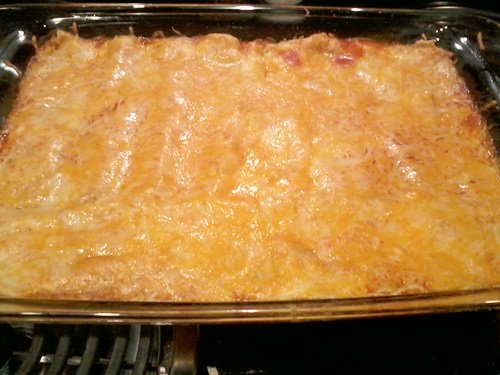 Back to top of Savory Spinach Enchiladas
Recommended for You: