Best Vegetarian Chili Recipe for Busy Cooks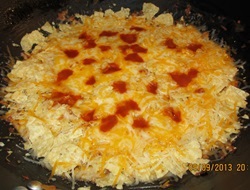 If you're a fan of mexican inspired food, this easy mexican casserole skillet is a must have in your recipe box.
I adapted this recipe from one I used to use all the time during our meat eating days.
With a couple small adjustments it became a fresh new vegetarian meal we will definitely make again.
The only prep work involved is chopping up an onion and then you're off and cooking in no time flat. This is our favorite kind of recipe... quick, super easy and oh-so tasty.
FYI... if You Have a Picky Eater on Your Hands
This is a great recipe if you're trying to win over picky meat eating friends and family or kids who are hard to please at meal time.
You honestly can't really tell a difference in the taste of this dish using soy crumbles as opposed to ground beef. It still has that meaty texture and they really won't be able to tell a difference in the flavor. It's just as delicious as the original recipe.
Creamy Mexican Casserole in a Skillet
What You'll Need: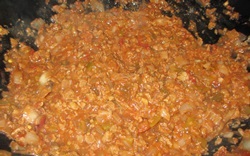 12 oz frozen soy crumbles
1 medium onion, chopped
1 can cream of mushroom soup
1 1/2 cups mild chunky salsa
1 4 oz can diced green chiles
2 c 4 cheese mexican blend shreds
1-2 c crushed tortilla chips
How to Make a Mexican Casserole Skillet:
Cook the soy crumbles and onion in a large skillet or wok until the crumbles are fully cooked and the onions are tender.



Stir in the salsa, green chiles and cream of mushroom soup. Bring the mixture to a boil, reduce heat and cook for 5 minutes.


Sprinkle half the cheese blend over the top, then add an even layer of crushed tortilla chips over the cheese.


Top it off with the remaining cheese and continue to cook long enough for the cheese to fully melt.
Yield: 8 servings
Nutrition Facts:
264 calories, 14g fat, 17g carbohydrates, 15g protein
Mexican Casserole Skillet Tips:
Throw in a can of black beans, drained and rinsed to make it even heartier.
If you're in a really saucy mood, add a can of fiesta corn and a can of ro-tel. Be careful though. Depending on the type of salsa you use, the ro-tel may make it a bit too spicy.
Try using 4 ounces of cream cheese in place of the cream of mushroom soup. This will help it hold together a little better while still offering up a nice, creamy filling in every savory bite.
If you want it super cheesy, swap the shredded Mexican blend cheese with velveeta instead. Turns out delicious no matter what kind you use.
And don't forget your favorite toppers!
A little homemade guacamole and a dab of sour cream take this recipe over the top. Your taste buds will thank you for it.
---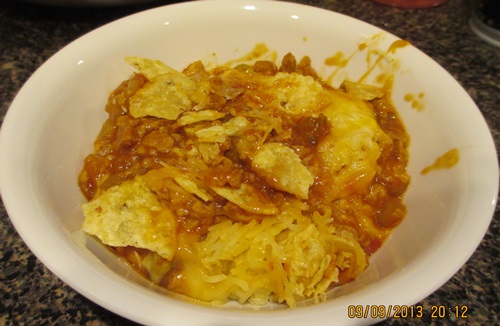 Back to top of Easy Mexican Casserole Skillet
Recommended for You: